Armagh took the lead on four minutes with a long range penalty from out half Harry Boyd.
'Hinch levelled the scores after 15 minutes with a penalty from out half Justin Rea as Armagh were caught offside in midfield.
Boyd missed the chance to put Armagh back in front when the pack forced a penalty at the scrum in the 'Hinch 22 but the out half dragged his shot at the posts wide.
Rea put the Ballymacarn Park side in front on 28 minutes with penalty from the Armagh 10 metre line.
'Hinch full back James McBrair got the game's opening try six minutes later finishing off a sweeping move.
Winger Paddy Wright made the initial break carrying deep into the Armagh 22 before popping a pass inside to McBriar to cross the whitewash which Rea converted.
'Hinch struck again three minutes later, McBrair injected pace into a move in midfield before shipping the ball to Davy Harris, he looped a pass to winger Aaron Ferris and he outstripped two covering tacklers to touch down in the corner.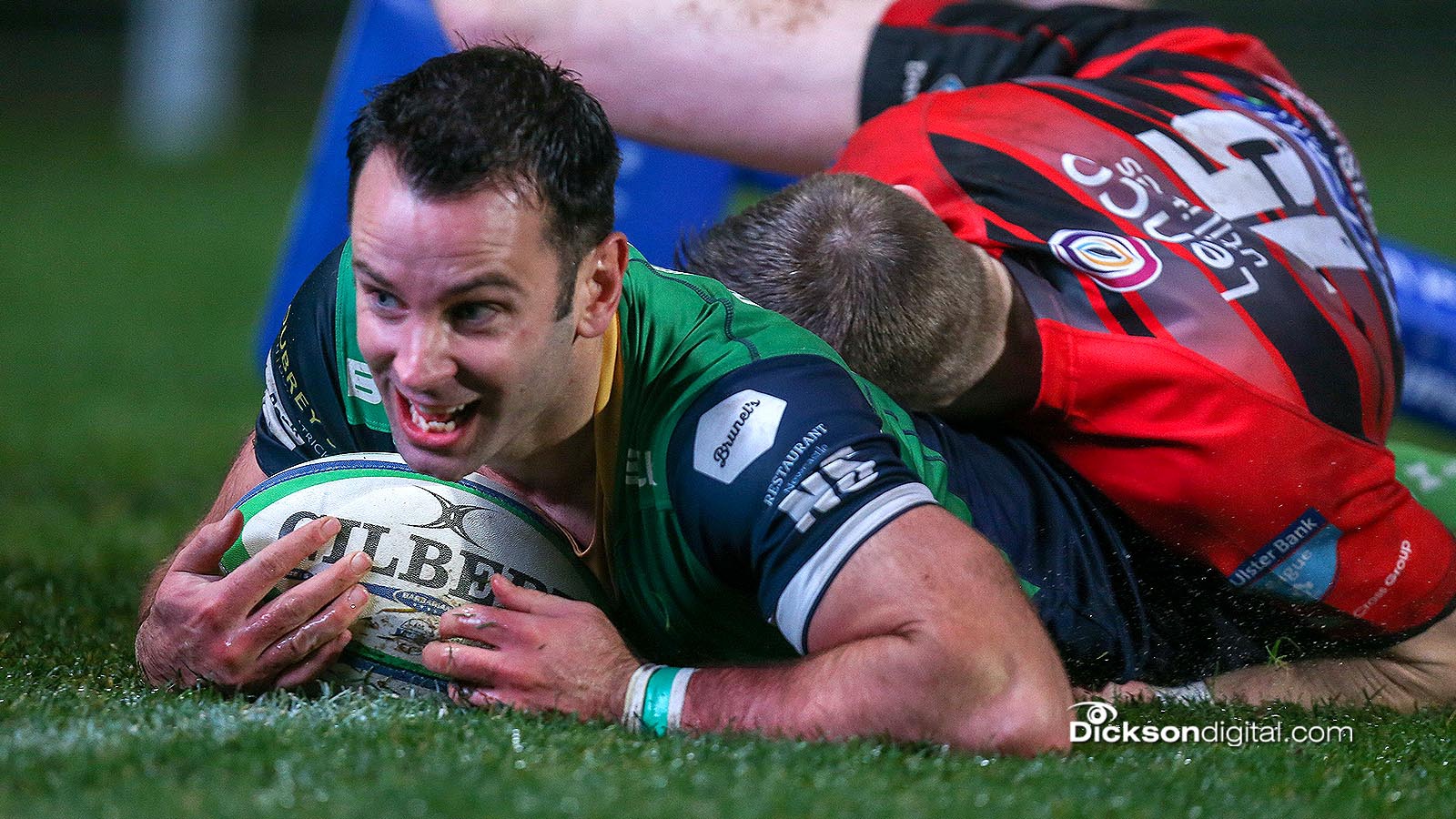 Rea missed the conversion and failed to add to 'Hinch's 18-3 lead at the break as he missed a penalty from the final action of the first half.
Armagh gave themselves a lifeline on 58 minutes as they finally breached the 'Hinch defence.
They worked the ball patiently through numerous phases in the opposition 22 before the backs produced a slick handling move to create a try for full back Kyle Faloon to finish off but Boyd failed to convert.
Any hopes of an Armagh comeback were quickly extinguished as they gifted 'Hinch a try four minutes later.
Having turned over a 'Hinch scrum on their own five metre line, Armagh won the put in on their own ball, instead of clearing his lines Boyd put a cross field kick in meant for his winger but Ferris was able to catch the ball unopposed and dot down for his second try but Rea couldn't convert.
Wright took over the kicking duties for 'Hinch but he was off target with a long range penalty on 72 minutes.
Ballynahinch 2nd XV:
J McBriar, A Ferris, D Harris, W Stewart, P Wright, J Rea, C Gibson
K Hamilton, C Piper, S Orr, A Simpson, M Connolly, B Howard, C Phillips, G Gill
Replacements: G McKittrick, B Cullen, K Morton, R Wilson, J Bingham.
City of Armagh 2nd XV:
K Faloon, P Gimelo Alvarez, E Crummie, C Cousens, M Bogitini, H Boyd, D Spratt
J Fletcher, J Morton, E O'Hagan, S Morton, W Martin, J Kennedy, G McNiece, B Finn
Replacements: A Morton, S Carlisle, J Hanna, R Karlsen, S McKeever
Ref: P Martin