Thompson, better known by the moniker 'Mini Ladd', rose to internet fame thanks to his YouTube reviews of computer games, where he has amassed more than 4 million subscribers and almost 900 million views on the world's most popular video streaming platform.
A native of Eglinton, Thompson first set up his YouTube channel while studying at Foyle College, where he also developed his love for rugby:
"I played rugby for 7 years at Foyle College, the last 3 in the 1st XV. I actually got trials for the Ulster U17 squad, but couldn't make it due to a back injury, and funnily enough that sort of led to the whole YouTube thing!"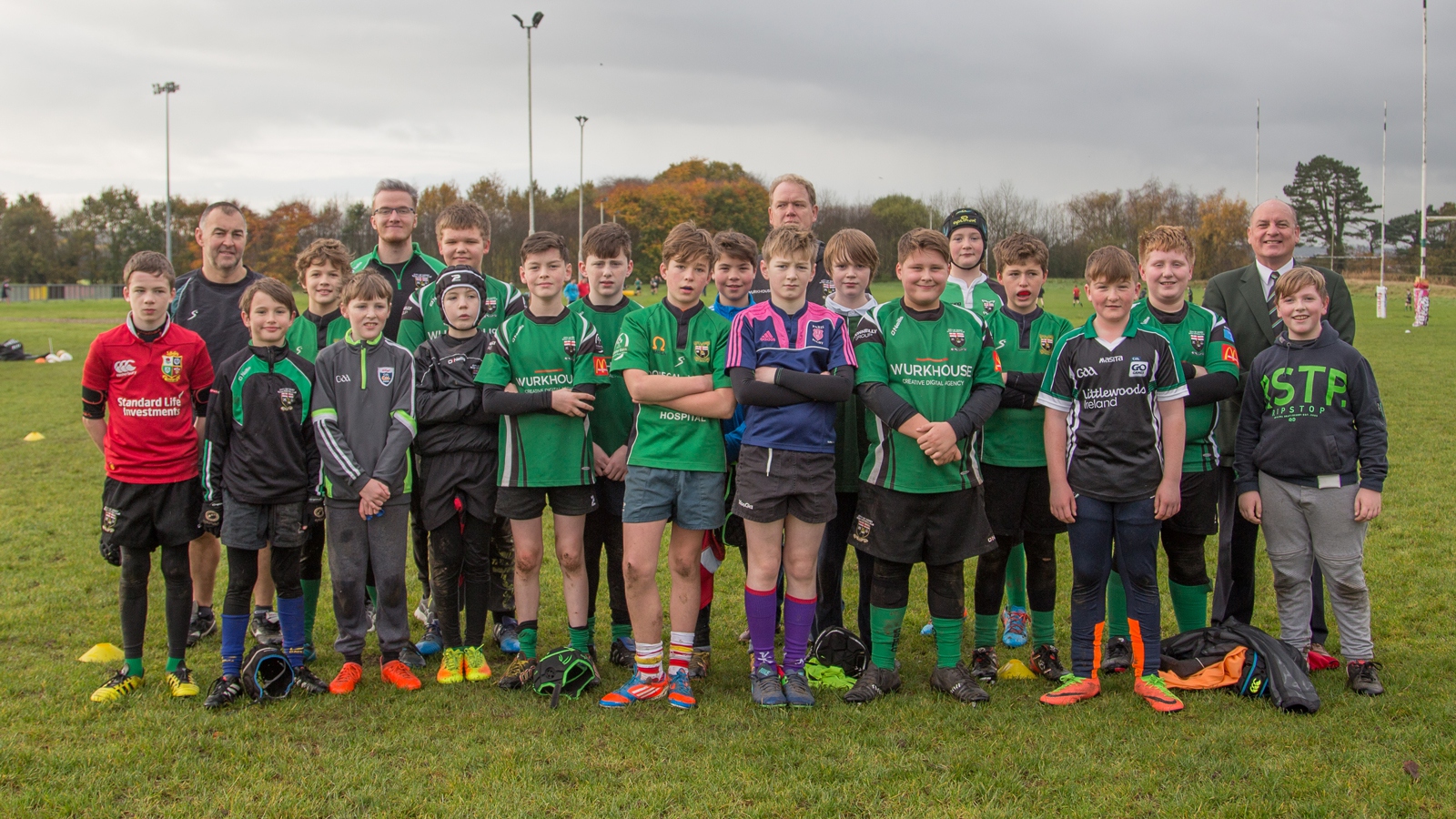 As for City of Derry, it is a club that he is well familiar with:
"I've been going to the club for the past 10-15 years, many times a year. At school, we always would've played a few games each year against City of Derry, and I still play there every Boxing Day when I'm home for the holidays so it's a place I know very well. I always found it to be a great community hub so I'm very pleased to be able to support them. For me, living out in California while my family are back home, this was a good opportunity to give something back to my local community. That was at the forefront of my thinking."
Commenting on the announcement of the deal, City of Derry Rugby Club President Sean O'Kane added:
"The Club are delighted to receive this fantastic generous sponsorship deal from Craig Thompson for the next ten years. This is a unique and innovative way of sourcing sponsorship to run our cross-community engagement of youth through rugby. We hope that this sponsorship will be mutually beneficial and it could be a vehicle to promote our club, community, city and our other club sponsors throughout the world."
A quick glimpse of the amount of content 'Mini Ladd' produces will give you an idea of how busy Thompson is these days, but he admits he still keeps an eye on the local rugby scene:
"With the time difference it can be quite difficult, but I still try and keep up with the rugby back home. I obviously still follow Ulster and see all the activity on Twitter, then tune into games when I can. The last time I was home I got up to watch the Ulster game against the Barbarians, which was great. I've been going to Ulster games for as long as I can remember, so even to see all the changes in the new stadium and how things have progressed is just incredible."